Worship is a sacred privilege and joy that gives meaning and significance to life as we look beyond ourselves to focus on and adore the triune God. At Strawbridge our morning worship services employ the old and the new, the traditional and the contemporary, all in the praise of God. Our traditional worship service features the Chancel Choir. Our contemporary worship service features the Praise Band.
Strawbridge Music Ministry encourages members of all ages, skill levels and styles to grow spiritually through the mutual love of God and music!  As we lead the congregation in worship, we enjoy the beauty, creativity, and fellowship of Strawbridge Music Ministry. Child care is provided.
Adult Musical Groups
The Chancel Choir
Meets Wednesdays at 7:00-8:30 p.m. in Room 154
This group sings Sundays at 9 a.m. after a warm-up rehearsal at 8:15 a.m.

The Praise Team
Meets Mondays at 6-7:00 p.m. in the Sanctuary.
This group sings and plays instruments at the contemporary worship service on Sundays at 11:05 a.m.
Sounds of Strawbridge Adult Hand Bell Choir
Meets Sundays from 5:00-6:00 p.m. in the Sanctuary
Contact Mary Jo Neidinger for more information.
Children's Musical Groups
Children's groups share their music about once a month in worship services. They learn rhythms and music basics while having fun praising God. Contact Pastor Laurie for further information.
Cherub Choir – Choir for 3-year-olds-K   (REGISTRATION 2019-2020)
Meets Wednesdays from 5:15-6:00 p.m. in Room 151
Celebration Singers Choir – 1st-5th grade  (REGISTRATION 2019-2020)
Meets Wednesdays from 5:15-6:00 p.m. in Choir Room – Room 154
Grace Notes and Salt & Light Ringers- Chimers/Handbells for 3-12 Grades (REGISTRATION 2019-2020)
Meets Wednesdays from 6:00-6:45 p.m. in the Sanctuary
Leadership Skills and Spiritual Development
Here at Strawbridge all students and all ages learn a new UMC worship skill each month. In September we learn about the Church Building, in October we learn about Holy Communion, in November we learn about the Church Calendar (vs. Hallmark Holidays), in January we learn about the Creed and Doxology, in February we learn about the Order of Worship, in March we learn about Holy Week, in April we learn about Prayer, and in May we learn about the importance of Fellowship.
Monthly Musical Skills
We cover a broad foundation of advancing musical skills including Steady Beat, Pitch Exploration, Movement in Music, Rhythm vs. Beat, Breath Control/Awareness, Rhythmic Notation, Small Percussion Instruments, Pitch Matching, Solfege, Pitch Notation, Musical Line, Ensemble Performance, and Foreign Language Skills and more…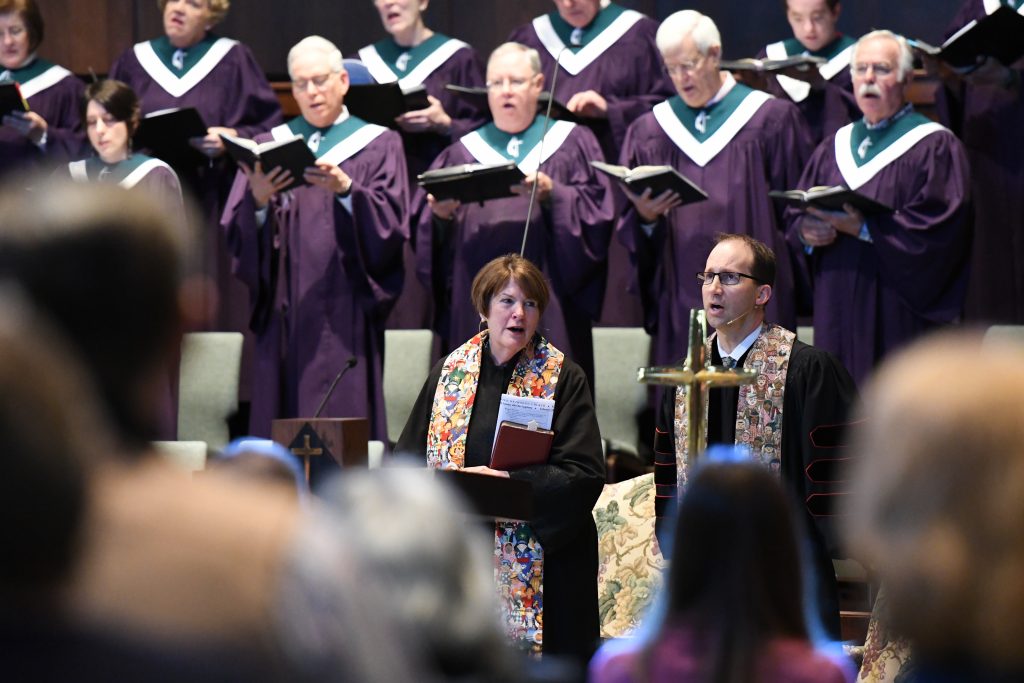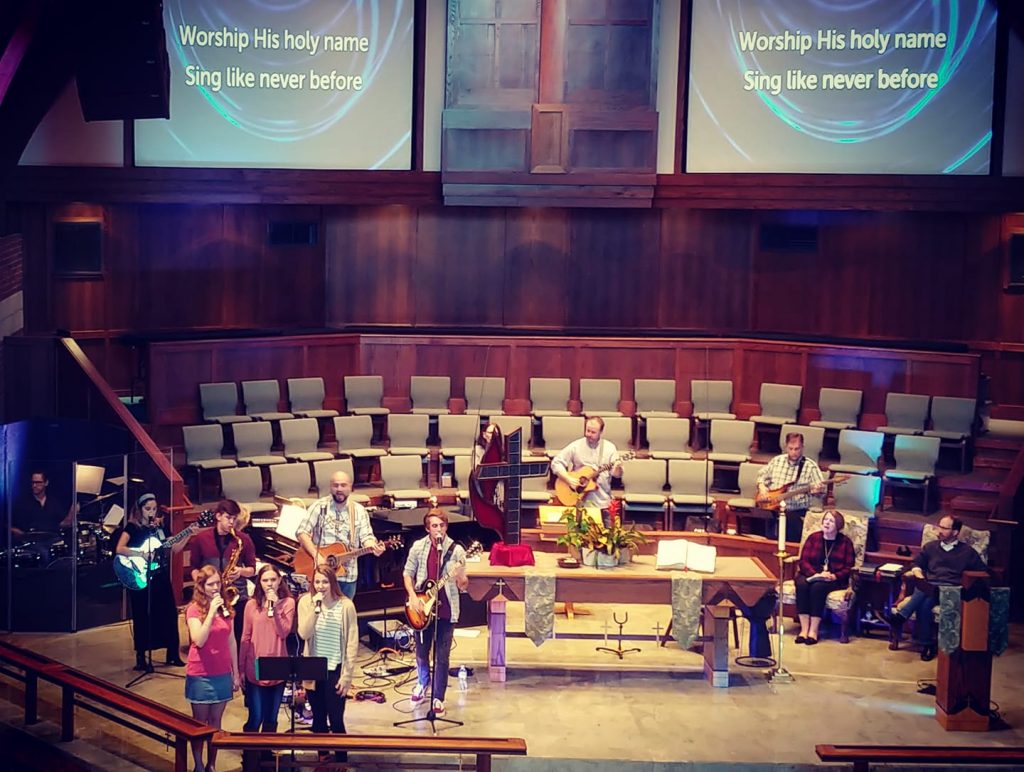 Youth Musical Groups
Youth groups share their music about once a month in worship services.
Salt & Light Singers- 6th-12th Graders  (REGISTRATION 2019-2020)
Meet Wednesdays from 5:15 -6:00 p.m. in the Sanctuary
Salt & Light Ringers
 Meet Wednesday 6-6:45 p.m. in the Sanctuary.
Youth Praise Team-8-12 Graders
Meet Thursday 6-7:00 p.m. in the Sanctuary
(by Audition only)
ORCHESTRA
This group is made up of 8th grade to Adult members.  This group meets on Sunday, at 3:30 p.m. – 4:45 p.m. in the Choir Room.
We need all instruments, please contact Pastor Laurie, if you would like to join the Strawbridge Orchestra!  We play the 4th Sunday of each month.
FINE ARTS MINISTRY
Worship In Motion
6th grade-Adult liturgical movement to music during worship services.
Rehearsal will be determined by the Director.
Contact Pastor Laurie Purcell at laurie.purcell@strawbridge-umc.org for further information regarding Youth Music and Fine Arts Ministry.
We hope that these skills and experiences will inspire music appreciators, prepare young musicians for fine arts programs in their schools, and build a fellowship between young Christians.
Sign-Ups & Special Events
Fine Arts Camp Volunteer
Come volunteer at Fine Arts Camp! Fine Arts Camp provides another opportunity for us to give back to our community! We spend a week together singing, dancing, playing, and learning alongside the children in our area. Student volunteers can serve in a variety of ways, from decorating, teaching, leading in stations and more!
Open to completed 6th-12th Grade Students (as of June 2019)
No Cost to Volunteer!