Please contact the church office at 281-360-4500 for more information on any opportunity for Senior Adults.
Senior Adult Sunday School Classes
Advent: 50-80's—Room 114 (Great Hall)
Bible in 90 Days, Ted Cooper, Jr.
Crusaders: Senior Women—Bride's Room
The Methodist Quarterly: Prayer
Men's Group: Senior Men—Room 208
The Methodist Quarterly: Prayer
New Directions: 50-60 somethings—Room 207
Anxious for Nothing, Max Lucado
Open Table: 11th Grade to Senior Adults—Room 203
Lectionary Year C
Seekers+Young Adults: Boomers to Millennials—Room 209
Simon Peter: Flawed but Faithful Disciple, Adam Hamilton
Senior Adult Groups
Strawbridge 50+ Travelers
Explore area tourist sites and outings.  Locations vary.
Merry Widows
Join this group of lively women once a month for lunch.  Locations vary.
Monday Morning Bible Study
This group meets from 10:30 a.m.-12:00 p.m. in Room 151.
Xtra Years of Zest (XYZ Group) 55+
Join the group for dinner at a local restaurant at 4:30 p.m., 3rd Saturdays.
Book Club
Meets the 4th Tuesday of each month at 7:00 p.m.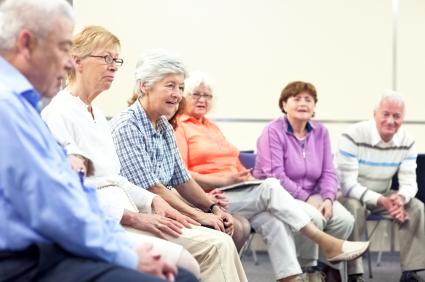 Serve
Homebound
Volunteers help meet the needs of those church members who are homebound.
Helping Hands
Volunteers help with various small maintenance issues with area residents who are in need of assistance.
Elm Grover Readers
Volunteers meet at Elm Grove elementary and help mentor the students with their reading program.
Second Sunday Sing Out
Volunteers meet at designated area assisted living venues to sing with the residents.
Support
The leading online destination for family caregivers seeking information, support, in-home care and senior living options for aging parents, spouses and other loved ones.
Get free expert guidance on choosing the right senior housing from a local Senior Living Advisor.